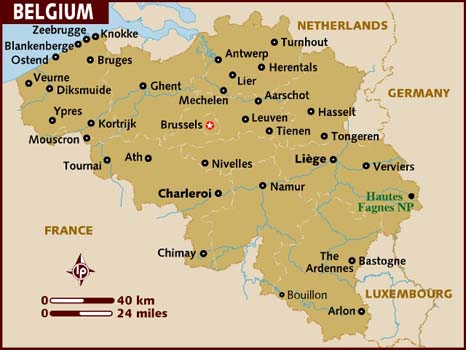 Belgium is a Western European country of 10m inhabitants located in the heart of northern Europe, neighboring The Netherlands, Germany, Luxembourg and France. Belgium is a founding member of the European Union and NATO both of which are Headquartered in Brussels, the capital of the country. There are three national languages Dutch, French and German. Major cities are Brussels, Antwerp, Brugge, Liege and Charleroi.
Founded in 1831, Belgium evolved as a highly developed land with sophisticated trading skills. French and Dutch are the main national languages. In addition, the first language of about one percent of Belgium's population is German. Many people speak English too. The multilingual make-up of the country makes Belgians the perfect working partners for businessmen newly arrived from outside Europe.
A crossroads of several cultures, Belgium has the advantage of a central location within Europe and an extraordinarily well-developed infrastructure. Her communications network is second to none, offering rapid, efficient transport by air, sea, road and rail. The facilities available in and around Brussels, the capital of Belgium, have already convinced a large number of multinational and international companies to base their European headquarters here, alongside the many European institutions.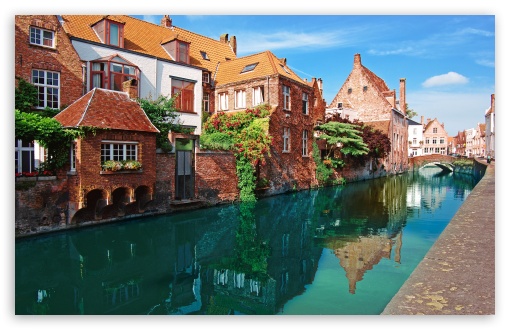 Hotels, international and national banks, efficient telephone and other communication services, conference facilities, trade fairs - all are in plentiful supply and tuned to the demanding and rapidly evolving needs of local and international business.
Belgium's open trading policies and efficient communications have helped make the Belgian market one of the toughest and most competitive in Europe, if not the world. To prosper in this demanding environment requires a high level of resourcefulness, creativity and craftsmanship for which Belgian companies have become known the world over.
Climate : temperate; mild winters, cool summers; rainy, humid, cloudy.